PHOTO SERVICE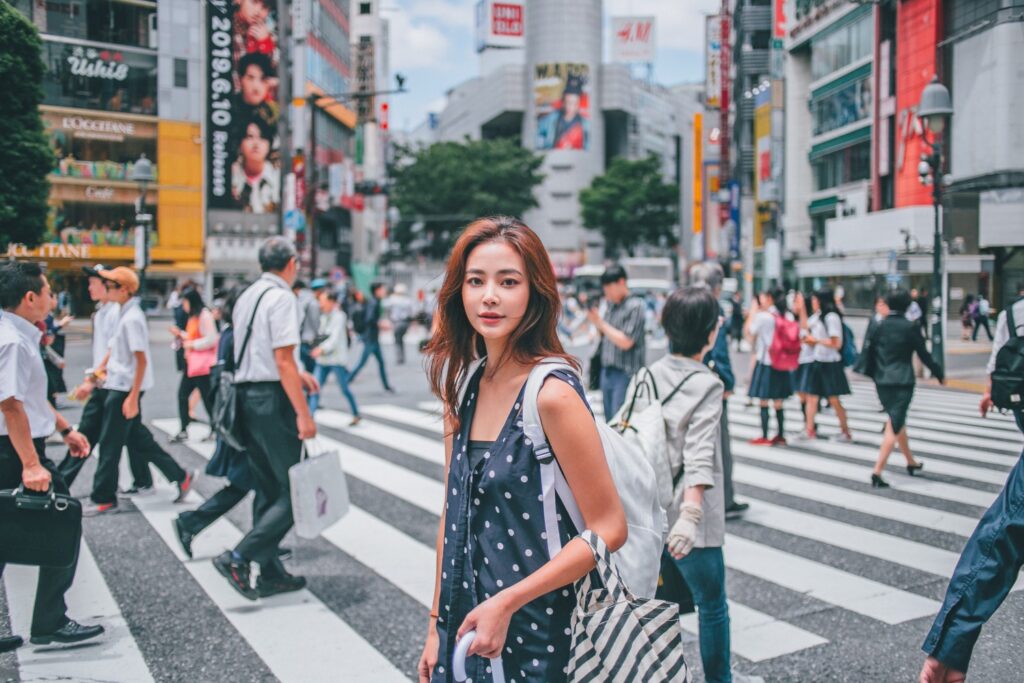 HOW IT WORKS
The photo session would be all set up by you!
Whether you are travelling solo, with your significant other, or with friends/family, it is always hard to get a spontaneous photo to truly capture the moment. Don't leave it up to a stranger on the street, let me show you some of my favorite spots around Tokyo whilst snapping some great shots along the way.
Don't worry if you feel a little awkward in front of the camera – I will make you feel comfortable!
(And we will walk around together as travel-mate! So don't worry!)
Just let me know where you want to visit and take street/snap photos. Let's start traveling! While you traveling, I will capture the natural moment of you with background of Tokyo!
You will walk around with your own professional photographer 🙂
4 Simple Steps to Enrich Your Tokyo Trip!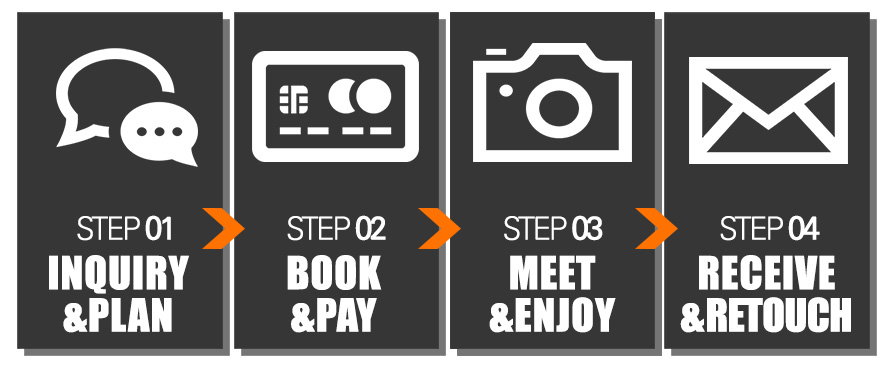 Step 01. INQUIRY & PLAN
Send me message or e-mail including the date, place you want to travel & take pictures and the number of people in your group. You can ask not only things about photo session or but also any curious stuffs about trip to Tokyo! I will check my schedule and send you back ASAP!
The place should be inside of downtown of Tokyo city.
There is extra fee for shooting outside of main Tokyo area like Disney Land, Kamakura, Yokohama and Odaiba.
You need to prepare the entrance ticket for the photographer in case of shooting in Disney Land or Disney Sea.
Step 02. BOOK & PAY
If I'm not available at the date / time you mentioned, we'll re-arrange the shooting schedule upon your trip itinerary. After everything is set, you will receive a Paypal invoice to confirm your reservation. You will need to pay whole fee to confirm the reservation.
Step 03. MEET & ENJOY
It's time to shoot! Meet me at the meeting point we decided. And Enjoy the photo trip! I will travel with you capturing valuable moments of your trip.
Step 04. RECEIVE & RETOUCH
After the session, you will give all the original JPEG photos (appx. 300~400 pictures / 1hour) in 2 days. You will get all the original pictures and let me know 20 pictures for retouching. I will do retouching (post-production) and send them back to you in 7 days! You will love all the retouched photos! (even originals too!)
PRICING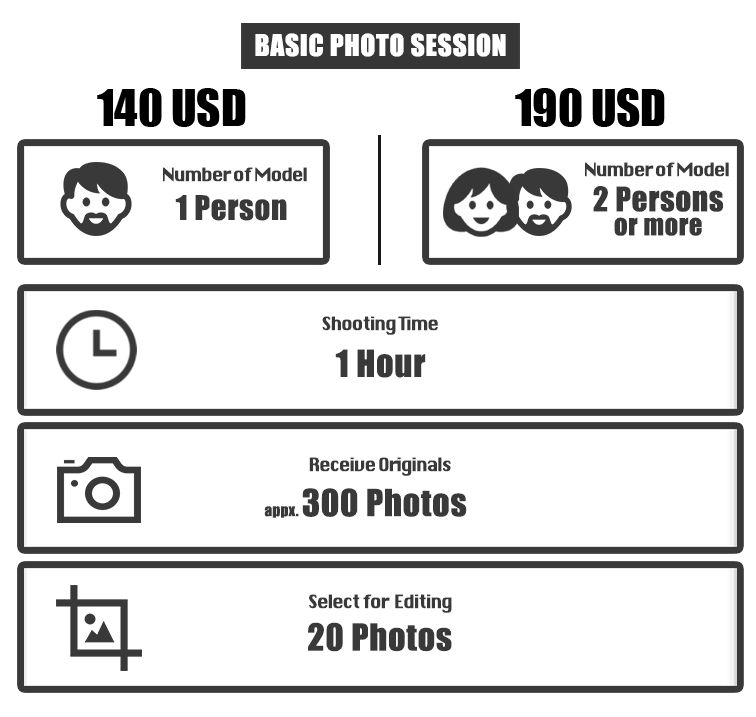 The number of receiving original photos and selecting photos for editing would be multiplied by the shooting time.
e.g.)
1 hour : appx. 300 original photos / 20 photos for editing
2 hours : appx. 600 original photos / 40 photos for editing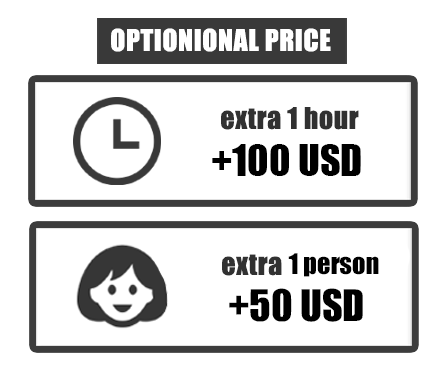 e.g)
2 hours & 1 person = 140 + 100 USD (basic1person + extra 1 hour)
2 hours & 2 people = 190 + 100 USD (basic2people + extra 1 hour)
2 hours & 3 people = 190 + 100 + 50 USD (basic2people + extra 1 hour + extra 1 person)
---
Frequently Q&A
CAN I CANCEL BOOKING?
Yes. You can cancel the booking at least 7 days in advance of the start date of the photo session and the booking fee will be fully refunded (except Paypal transferring tax). Cancellations within 7 days are not possible and your booking fee cannot be refunded.
CAN I RESCHEDULE?
Yes. You can reschedule if I'm available, free of charge.
WHAT IF I'M LATE?
If you are late for the shoot, the delayed time will be counted as part of total photoshoot duration.
HOW CAN I PAY?
You will pay the whole session fee via PayPal to make the confirmation.
WHAT HAPPENS IF IT RAINS OR SNOWS?
The shooting will run as scheduled. Don't worry, rain and snow look great on photographs!
But if it rains so heavily that we can't start the shooting, the booking fee would be fully refunded (except Paypal transferring tax).
WHAT FORMAT WILL THE PHOTOS BE?
You will receive high resolution JPEG photos.